All Saints is hiring! Now accepting applications for part-time Music Ministry Associate and Communications Coordinator. Please see Job Descriptions below:
Music Ministry Associate
Summary: All Saints Lutheran Church in Mount Pleasant, South Carolina, is seeking a Music Ministry Associate to partner with the pastors, staff, musicians, volunteers and Music Director to support and enhance our multi-generational music program. Organized in 1975, All Saints is a congregation of the South Carolina Synod of The Evangelical Lutheran Church in America. We are a Christ-centered caring congregation welcoming all and proclaiming the gospel through worship, witness, and service in Jesus' name. As a vibrant mid-size congregation in a fast-growing coastal community, our disciples seek to grow in faith and in our impact for Christ's mission in the world. All Saints thrives on the active involvement of our members in all areas of our ministry, but our worship life is the quintessence of our community. All Saints has Sunday services at 8:30 and 11am, with choirs and instrumental musicians to lead worship and provide special music. The 11:00 Chancel Choir rehearses on Thursdays at 7pm, and the 8:30 Choir currently meets monthly on Sunday afternoons.We are currently considering the addition of a mid-week worship service.
Total expected weekly commitment: 15 hours, with the possibility of increasing to 25 hours with additional Communications responsibilities
Salary: Commensurate with experience
Role: Music ministry at All Saints is an integral part of our worship expression and discipleship experience. The Music Ministry Associate will work under the supervision of the Music Director to engage children, youth and adults in music education and offerings for worship. The Associate should have a thorough understanding of the Lutheran liturgical tradition but be open to expanding our congregation's musical repertoire.
Desirable experience and background:
Bachelor's degree or comparable experience is preferred
Proficiency on piano and organ sufficient to play hymns, liturgy and anthem accompaniments at sight
Ability to sing and play with accurate pitch and rhythm
Ability to coordinate and conduct individuals and groups of musicians (voice and instruments) with confidence and reliability
Interest in developing young musicians
Strong verbal and written communication skills
Demonstrated ability to help recruit musicians to participate in worship
Ability to work as a team member to achieve All Saints' music ministry goals
Duties and Responsibilities:
In addition to collaborating with the pastors and Director on the overall worship life of the congregation, the Music Ministry Associate will:
Lead and direct the children and youth music programs (toddlers through young adults);
Coordinate children and youth voices and instrumentalists in worship;
Provide music selections and accompaniment for a mid-week service(s);
Assist the Director with piano & organ accompaniment for the Chancel Choir (11:00);
Explore the creation of special music ensembles;
Provide accompaniment for services in case Director of Music is unavailable
Fulfill other duties as assigned.
The Associate will work collaboratively and at the direction of the Director of Music, so teamwork and flexibility are necessary. The Associate also must be willing to assume the position of a faith leader, as well as be faithful in their own personal discipleship.
Please send a cover letter, resumé, and the names and contact information of three professional references to Rev. Litman-Koon at pastor.glk@gmail.com or to:
All Saints Lutheran Church
Attn: Music Ministry Position
2107 N. Hwy 17
Mt. Pleasant, SC 29466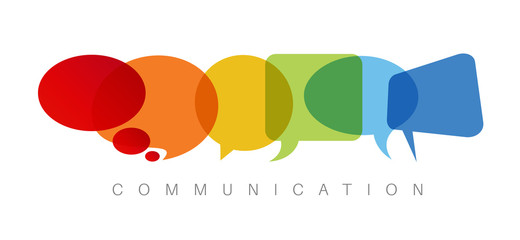 Communications Coordinator
Total Expected Weekly Commitment: 10 hrs/week
Summary: The Communications Coordinator creates, updates, and transmits/posts general electronic church communications and manages the church's profile on social media platforms. In addition, the Coordinator manages the digital soundboard and service recordings as well as volunteer scheduling and church membership database updates. The Communications Coordinator works closely with the pastors, staff, and Media & Communications team.
Duties/Responsibilities:
Ensure weekly service recordings by volunteers; edit recordings and post to church website
Prepare postings of church events and other information for weekly eNews, website content, and other electronic modes and venues as may be appropriate
Manage church social media profile
Schedule Worship Participants through the Ministry Scheduler Pro (MSP) and email schedules
Keep Automated Church Systems (ACS) church membership database updated
Required Skills/Abilities:
Excellent written communication skills for electronic venues
Proficiency in use of Facebook and other social media platforms
Ability to use the web content management system WordPress, or willing to learn
Ability to oversee the digital soundboard and edit audio recordings, or willing to learn
Proficiency in Microsoft Office software
Knowledge of ACS church management software and MSP scheduling software, or willing to learn
Ability to be self-directed, organized, and detail-oriented; to manage scheduling and deadline adherence; and to work both independently and as a team member
Ability to understand the overall ministry and mission objectives of the church
Willingness to contribute to a friendly and cooperative office and church environment
Education and Experience:
Higher education and/or work experience in effective written communications
Web-based and electronic communications experience
Experience using major Social Media platforms
Work Environment/Physical Requirements:
Computers, audio/visual systems, and general office equipment
Environmental – General office conditions apply. Conditioned heat/cooled inside spaces; good lighting; working technology for computer/internet/phone functions.
Social – works with the other staff and members of the congregation as needed; often works alone; works under regular weekly deadlines.
Other:
Serve as a steward of the church's resources through integrity, credibility and professionalism
Additional duties as assigned
Please send a cover letter, resumé, and the names and contact information of three professional references to Rev. Litman-Koon at pastor.glk@gmail.com or to:
All Saints Lutheran Church
Attn: Communications Position
2107 N. Hwy 17
Mt. Pleasant, SC 29466